March 29, 2022
10:00 – 11:30 CET (UTC+1)
Every thing that touches your enterprise network exposes you to potential risk. You must see it and secure it.
See the video recording of our Webinar on the most widely deployed platform from Forescout that actively defends IT/OT Networks by identifying, segmenting and enforcing compliance of every connected thing:
Forescout leads the industry in providing an active defense for the Enterprise of Things. Over 3,800 global companies rely on Forescout – and our more than 20 years of experience – to effectively mitigate risks from network-connected devices, including the Internet of Things (IoT) and operational technology (OT).
In this webinar you will learn:
Attributes of the recent attacks on critical infrastructure
Zero trust concepts and best practices for securing your converged IT/OT networks
How to proactively identify, segment, and enforce compliance on every connected device
The webinar was held in English.
Agenda
10:00 – 10:10  |  Introduction
10:10 – 10:40  |  Forescout Solutions Overview
10:40 – 11:20  |  Platform Demonstration
11:20 – 11:30  |  Q&A
Speakers
Ido Brana
Sales and Business Manager, Eastern Europe & Israel, Greece and Cyprus at ForeScout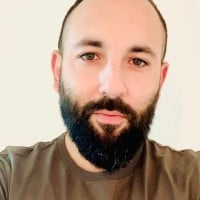 Kobi Ganli
Sales Engineer, Israel & Eastern Europe at Forescout
2022-3-29 10:00
2022-3-29 11:30
Europe/Kiev
Forescout: Proactive Cyber Security for Converged IT/OT Networks
Every thing that touches your enterprise network exposes you to potential risk. You must see it and secure it. See the video recording of our Webinar on the most widely deployed platform from Forescout that actively defends IT/OT Networks by identifying, segmenting and enforcing compliance of every connected thing: Forescout leads the industry in providing
Video Recording
Add to calendar